If you are like me, you've got kits sitting on your hard drive that you've used for special photos. How many times do you go through the store looking for a specific kit for a specific photo? Lots, right? I do too. But far too often, I end up using the kit only once, maybe twice because I don't have other photos that fit the theme of the kit. I'm here to show you how you can stretch some of those kits to create wonderful layouts without having to fit in the theme. Take a look at Eco Friendly for example. A great kit by Kristin and Meg Mullens:
by scrapper@heart:
by Paula: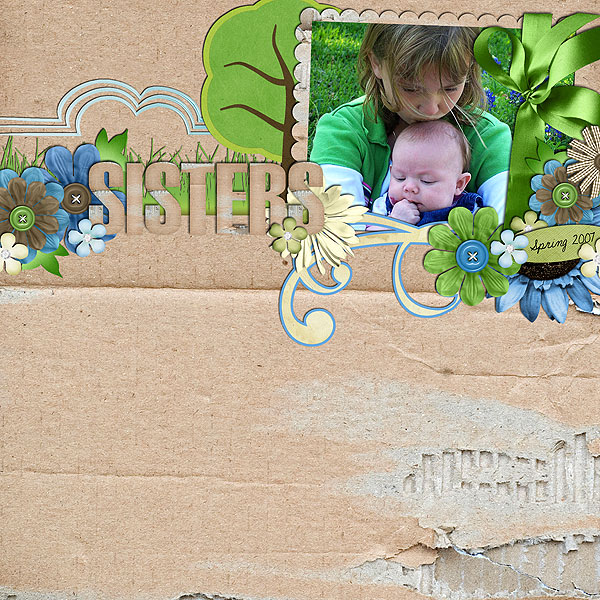 by Paula: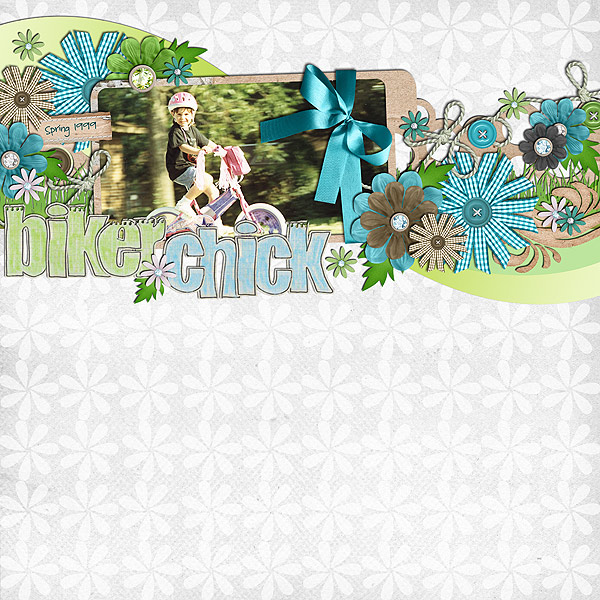 by nesser1981: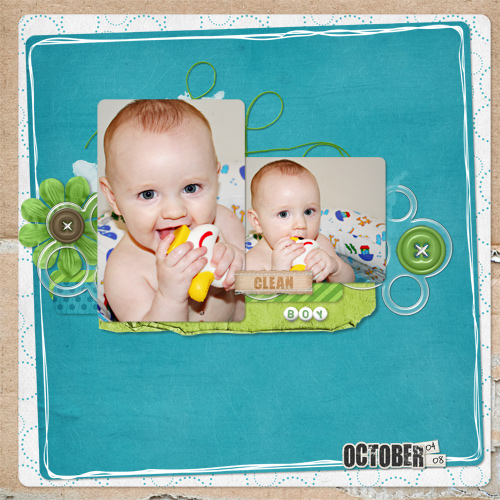 Now, would you have thought that these layouts were made with a kit about the environment, recycling and being earth friendly? Here's the preview for the kit that was used in making these layouts:
So take some time to take another look and see how you can stretch your kits for use with different themes. You might be surprised what you find.