Good morning everyone! I hope spring has sprung for you all...i know that snow is in our near future...crossing my fingers that is SO wrong, LOL! Today I am here to bring you wednesdays spotlight which is on Rochelle789! AKA Rochelle McDonald! Rochelle gallery is absolutely amazing, have you taken a look?? Please do! You will find loads of inspiration! Here is the link to
her gallery
Brief Bio
: I'm the mommy to 2 little girls, ages 6 and 2, and I work full-time as a Psychology professor at one of our state universities here. Between my career and my girls, there isn't time for much else, so I don't have a whole lot of exciting things to say about myself. I began digital scrapping sometime in 2007.
What program you use? and what camera?
I use CS2 for scrapping. I've thought about upgrading, but CS2 does everything I'd ever need to do. I have 2 cameras. I primarily use my Canon XTi, but I also have a Canon Powershot that I keep in my purse. I'll be upgrading that one soon.
Must have items on your pages?
Buttons! I love buttons! If a kit doesn't have a button in it, I feel like I'm lost.
Your favorite KCB layouts (that you have made) & your favorite kits!
I love all of the layouts I've made with Kristin's kits, but here are two of my favorites:
sweet moments
using K's newest kit:
These Days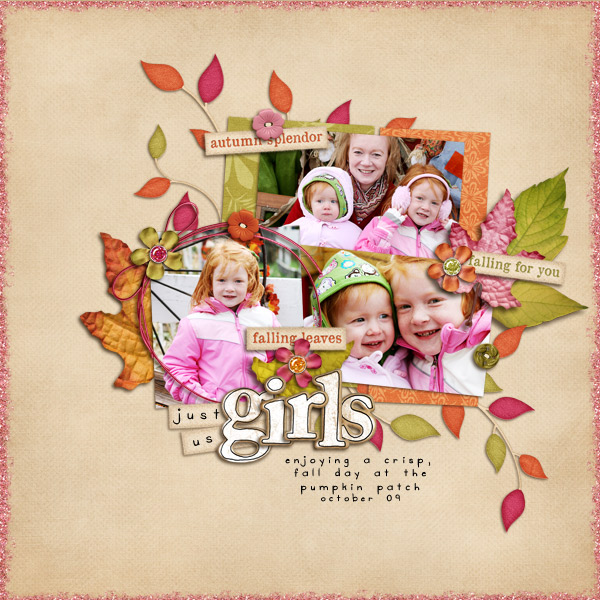 My favorite kits are her newest one, These Days, and Falling Leaves.
What inspires you?
I use templates almost exclusively, so that inspires my page design, although I frequently modify them quite a bit. Other than that, I'm inspired by my girls - what they say, what they do, what they like, what they wear, etc... I also frequently ask myself what I would have liked to have known about my life and childhood, then I tend to scrap those things for myself and for my girls.
Besides SSD where to you spend your time digi scrappin lurkin!?
I primiarly hang at SSD, and always have.
How long have you been with K??
This is my first 6-month term on Kristin's team, and I hope she'll have me longer! :o)
and some of Rochelle's most recent layouts!
18 months
using:
Blossom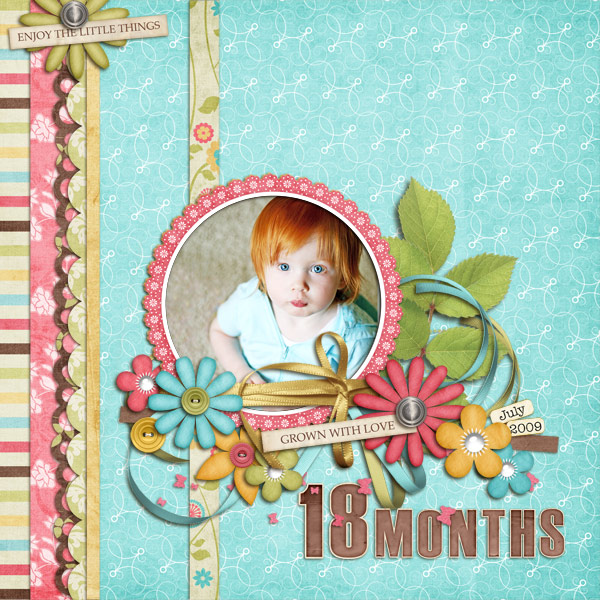 Spider park
using:
Brotherly Love
by Kristin CB and Meg Mullens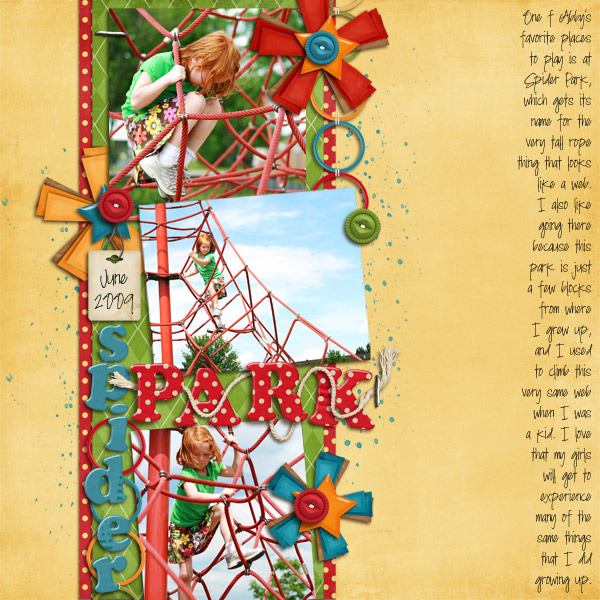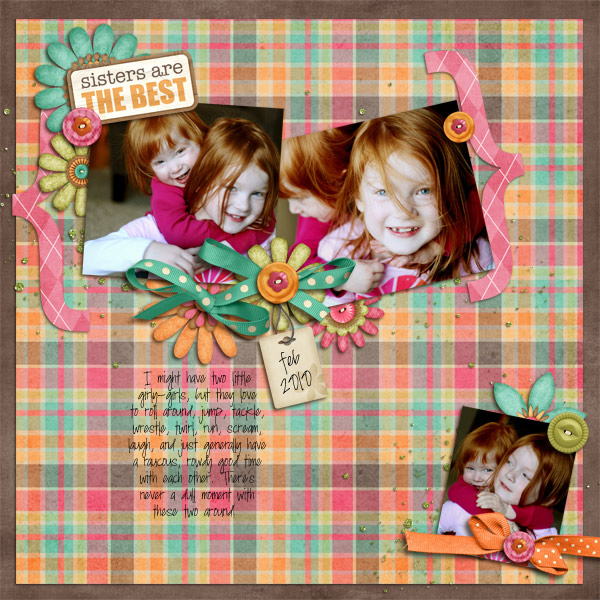 Six
: using
Dear Diary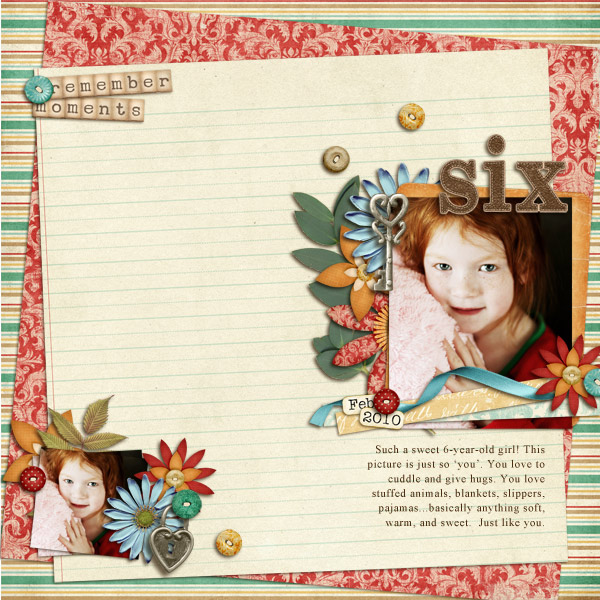 my everything
: using
my everything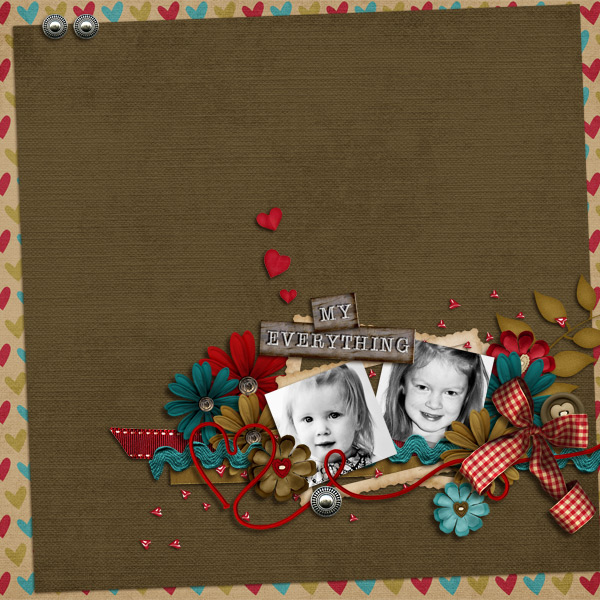 Thanks for joining me today for wednesday's spotlight! If you get a chance take a gander thru Rochelles gallery, you will surely be inspired!