Please help us in welcoming the new KCB Creative Team!!!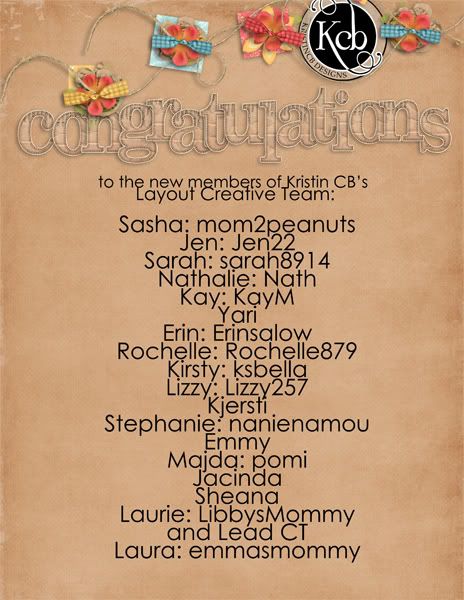 I am thrilled to be working with such amazing talent, and I just want to say that if you were one of the girls who applied and didn't make it this time, plaese keep on trying! Kristin has her calls every 6 months and I know that she didn't have an easy time choosing her team with all the applicants and talent out there!
Congrats to all the ladies on the team!