Oh those lazy days of summer. Time in the pool, on the patio, under the sprinklers. It's hot, sunny and refreshing! You just have to love Kristin's new kit to capture those memories. Take a look:
It is summer personified and it's so easy to work with and versatile. Look at what folks have done with it already.
by Lizzy257:
by neenee: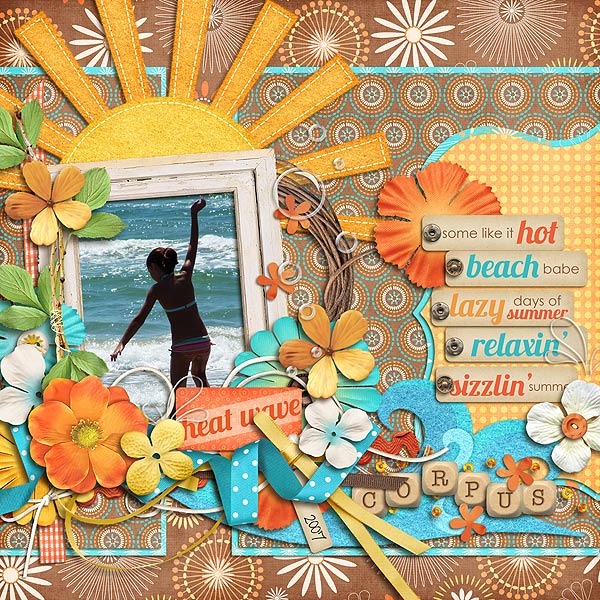 by rainydays: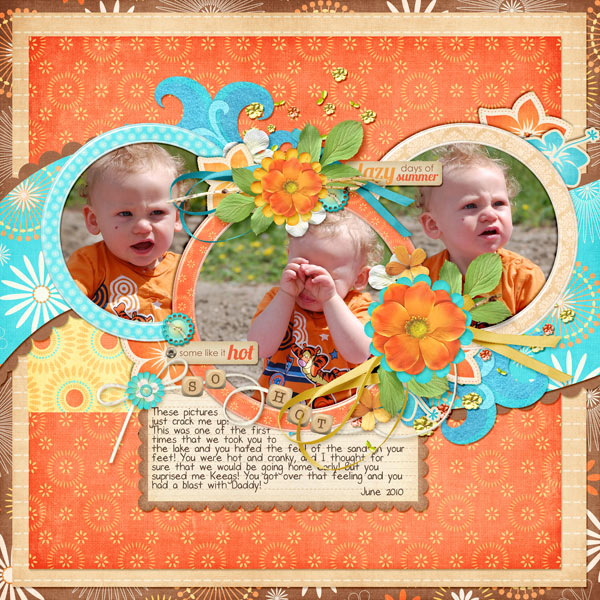 by KayM: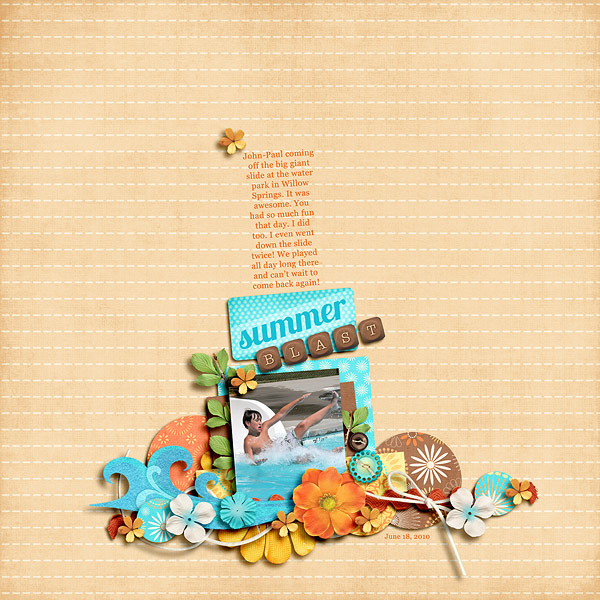 So if you are looking for a beautiful summer kit that invokes memories of the warm summer sun, the splash of the pool, and the light summer breeze, this is your kit. Go get it, now!