Happy Tuesday everyone! Today I am going to show you all how to stretch your stash! Many people are afraid to buy themed kits because they think that you can only use them for what they are made for, and today I am here to show that that is not the case! LOL For today's feature I have showcased Kristin's kit:
Joy to the World
from her Holiday Classics Collection:
Now of course the obvious is a Christmas themed layout and I have made many of those with this kit! But I have also made 2 others:
Sleep soundly: one of my gorgeous son sleeping in my husbands arms and
One of my spunky little girl!
And of course last year I made our Christmas card with this kit:
And I also made a Christmas 2009 brag book with this kit! It is versatile enough to use as an any occasion kit! Here are a few layouts I found in the SSD gallery:
Celebrate by Kiki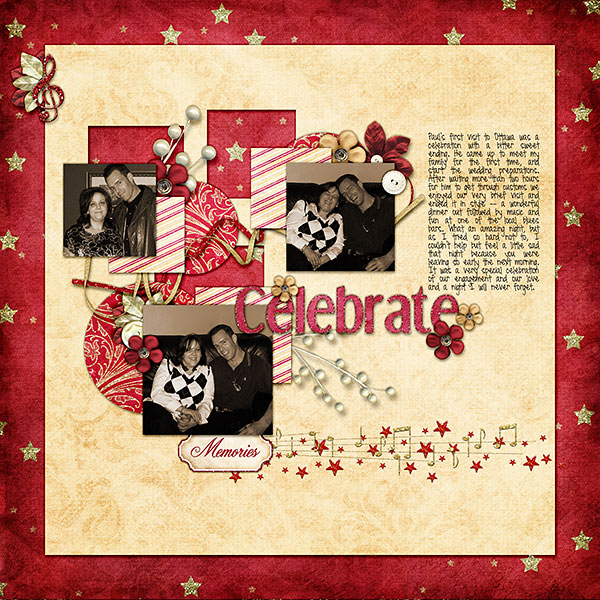 Christmas memories by Paula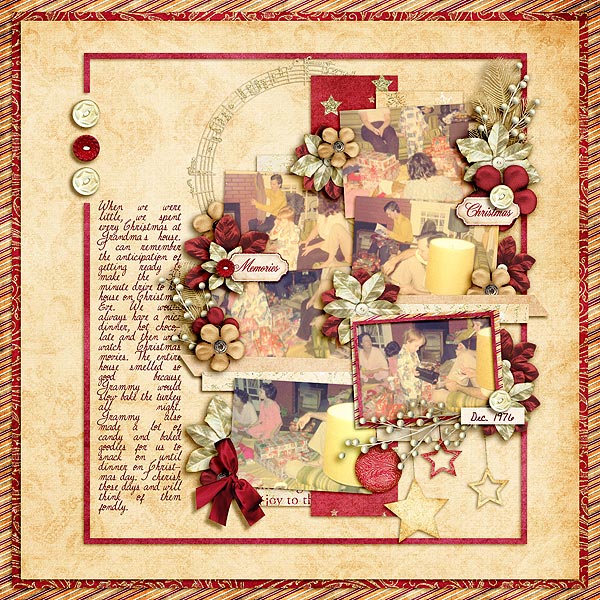 memories by Kjersti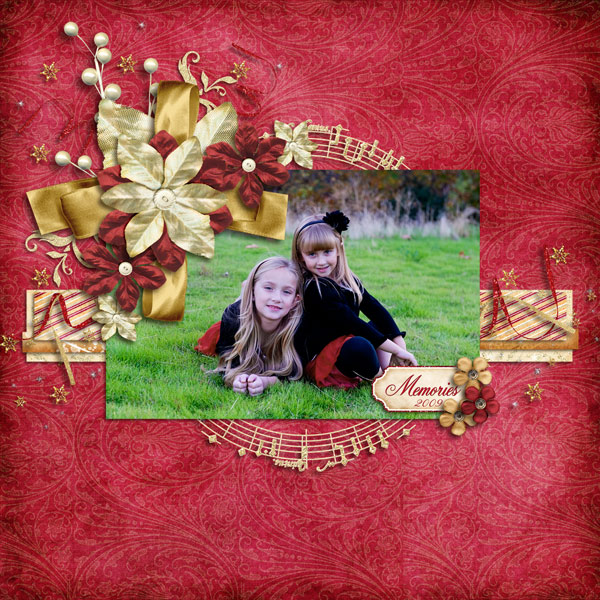 When your budget isn't allowing you to buy a new kit, make sure you revisit your stash and think of different ways to use different kits! Designers love to see just how versatile a kit is! Have a great week! And for those of you in Canada~ Stay warm!