Hope everyone is doing well and getting excited for the holidays! Where I live it is currently -42 degrees Celsius...baby it's cold outside, LOL! We haven't been doing to much lately!!
Stretch it Sundays is all about taking a kit, and using it in other ways besides the obvious! So K had a gorgeous new release this weekend called All Star, gorgeous kit that would be perfect for those sports photos you have or any little boy layouts, however, I found this particular kit to be extremely versatile! Take a look at what I did with it!
All Star
I made a little girl LO: That's my girl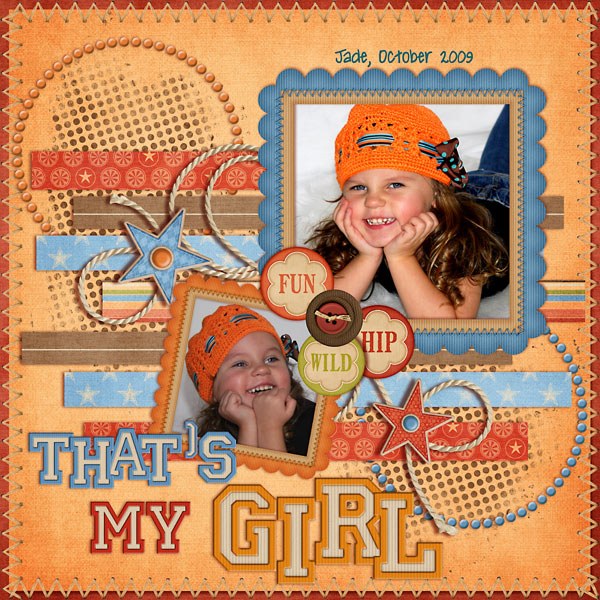 A little Boy LO: Oh Boy! 7 Months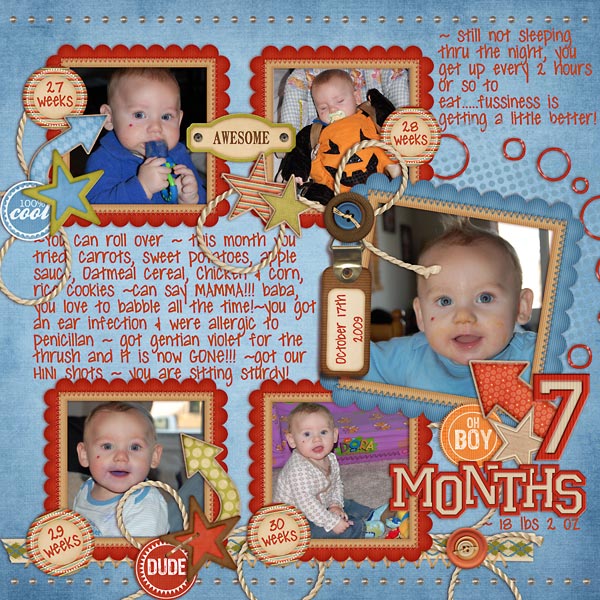 A pet LO: Wild Cat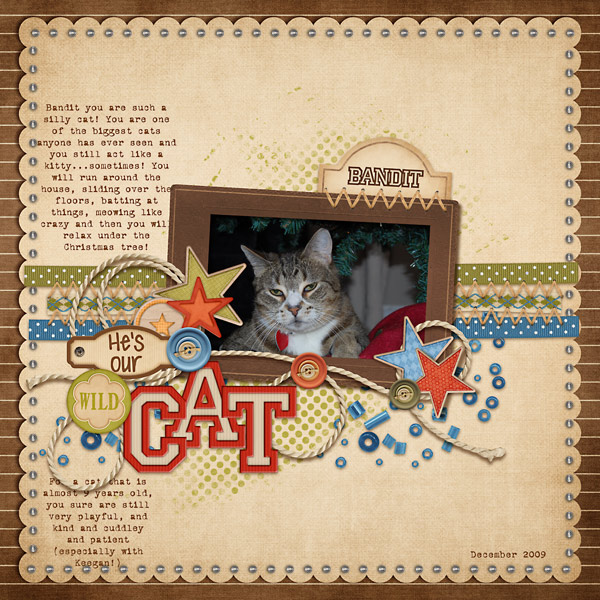 And a lovey one...of my hubby!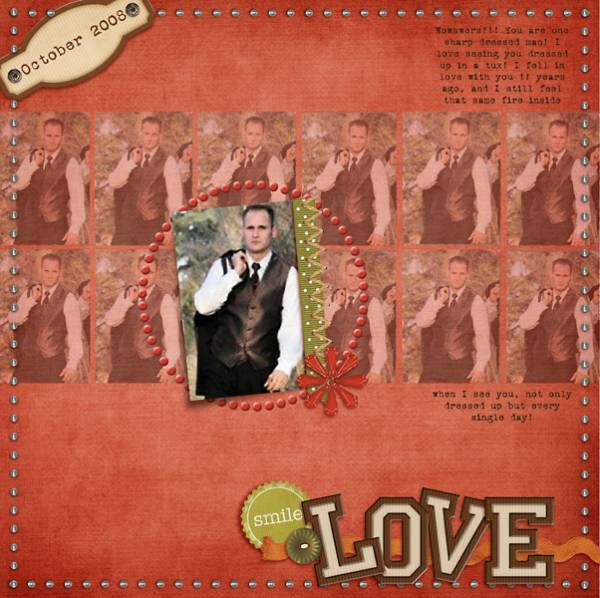 Please come Share your Lo's with this great kit! It is certainly a must have!!!