Happy Wednesday everyone! Todays CT spotlight is on Kjersti! You can find her gallery
here!
I asked Kjersti to give us a few random facts about herself and here is what she had to say!
My name is Kjersti and I'm from sunny California. I'm a stay at home mom to two busy girls ages 9 and 5. I started digitally scrapping in June and I'm totally in love with it! My camera is a Nikon D3 and the lens that I use the most is my 24-70mm. It pretty much stays on my camera all the time! I create my layouts using Adobe CS3. I usually create layouts at night and have a big bag of popcorn and large Diet Pepsi by my laptop! My favorite KCB kit is Daydream Believer. I have three must have items on my layouts...buttons, ribbons, and flowers!!!
Here are some of her recent Layouts, beautiful as ever!!
Cousins together again: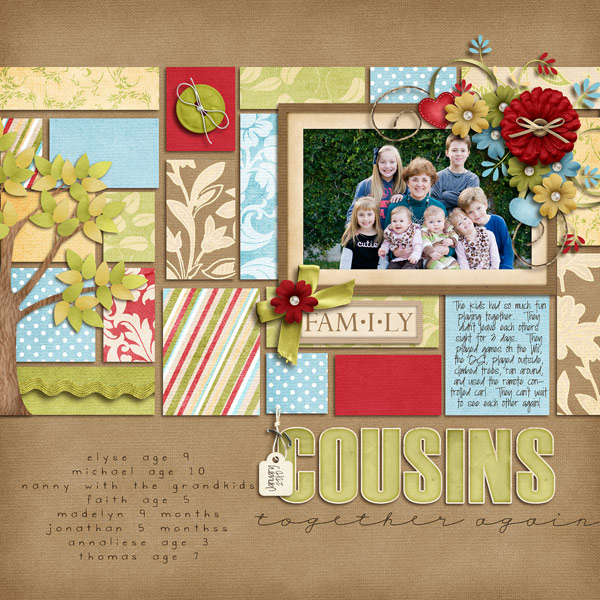 It's cold outside: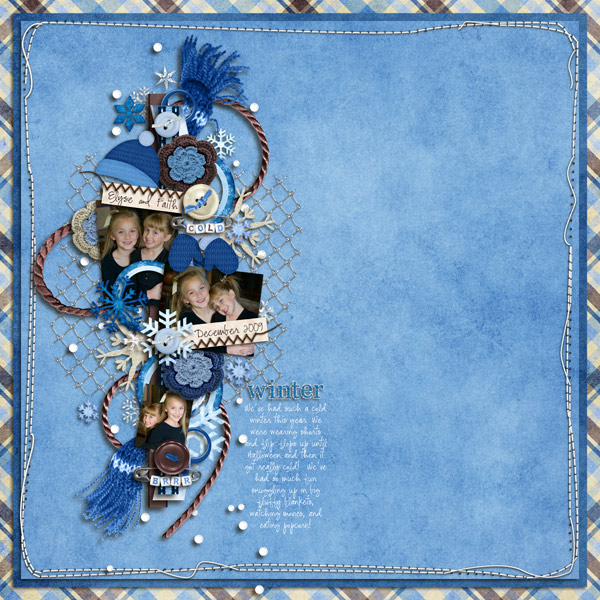 Christmas Joy: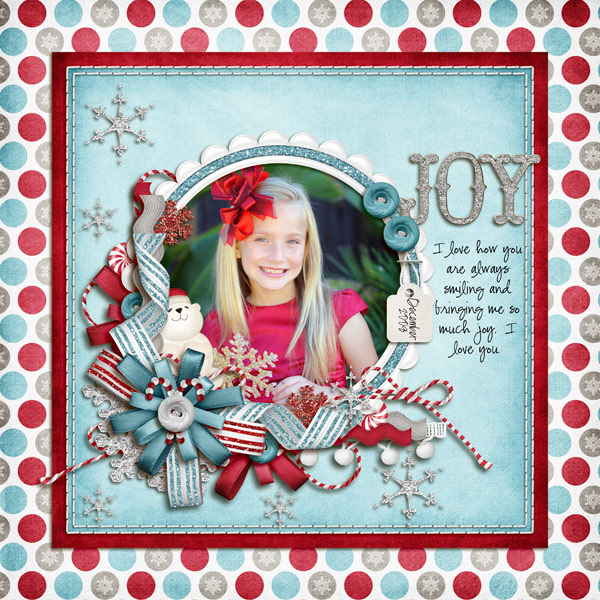 Sweet December: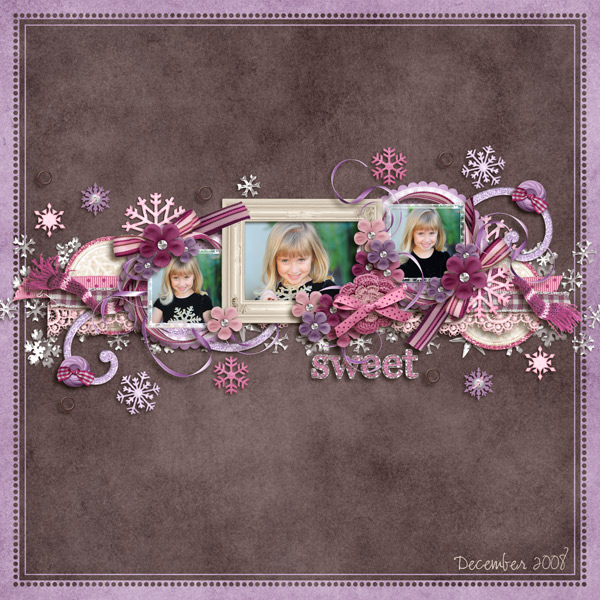 Football: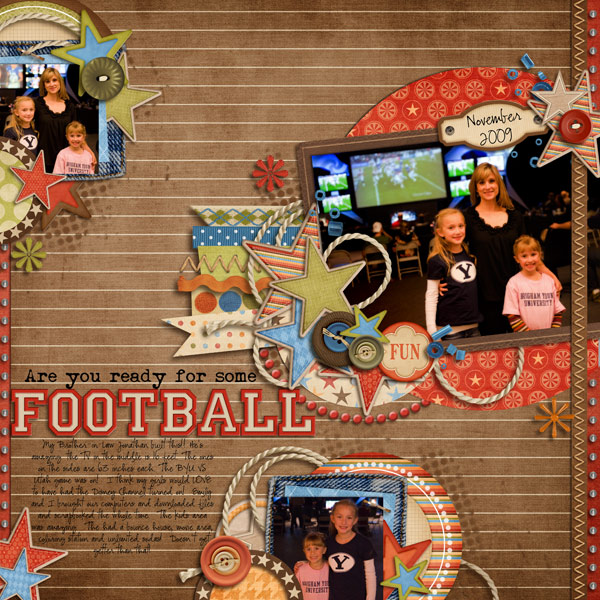 Let it snow: