Welcome to Wednedsay spotlight for Wednesday February 17th! Hope you are all enjoying watching the Olypmics! I know we are trying to watch as much as possible with our 3 year old completely addicted to her cartoons, LOL, although I must say, she really enjoyed watching the ladies snowboard cross racing yesterday and after 'our girl' won the gold, we had the rest of the afternoon to re-enact it out! With her being the 'skiboarder' LOL! Lets get on with the spotlight! Stephanie or aka nanienamou!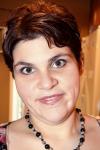 I'm Stephanie, mother to three little boys, living right next to Ottawa, Canada with my honey. We've been together since 1998. I also work from home. I've been scrapping since 2006, but in a more 'serious' fashion since November 2008. Other hobbies include reading and cooking.
2 What program you use? and what camera?
To scrap, I've just updated myself to Photoshop CS4. I was using Photoshop CS3 until a month ago.
3 Must have items on your pages?
Lots of patterned paper, buttons, flowers, ribbons... My pages are always loaded, lol!
4 Your favorite KCB layouts (that you have made) & your favorite kits!
12 years together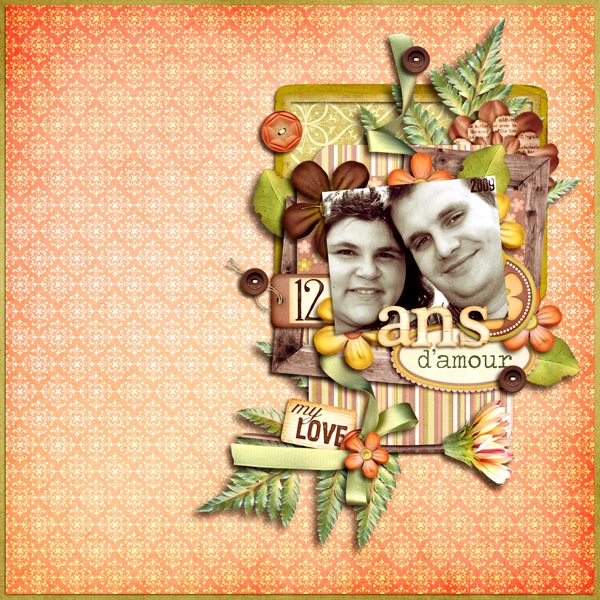 Nice Hat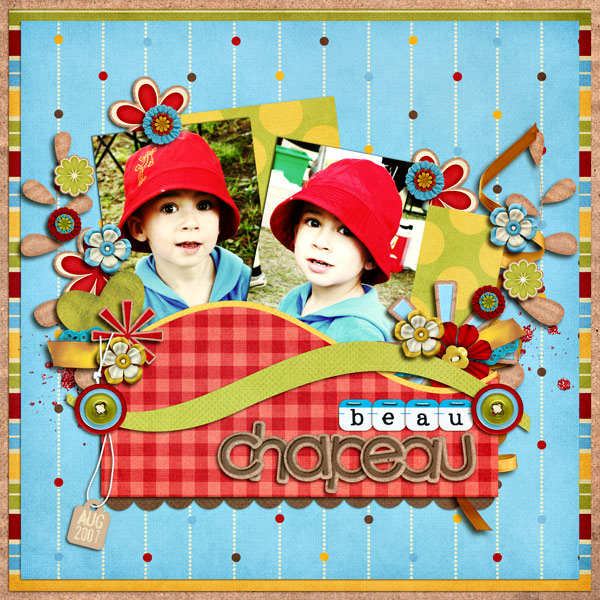 Celestin's 1st Christmas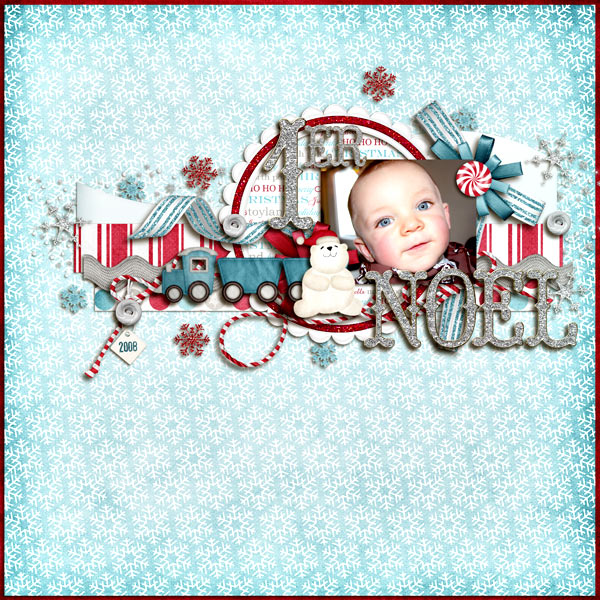 My favorite kits:
Happy Go Lucky
Holiday Classics Collection
Sweet Caroline
5 What inspires you?
Browsing through the galleries usually does the job.
6. Besides SSD where to you spend your time digi scrappin lurkin!?
SSD is my digiscrap home. I sometimes go read on Digishoptalk or My Scrapbook Art, but I'm mainly in the forums at SSD. I also follow three scrap blogs: Daily Digi, Simple Scrapper and Log Your Memory.
Stephanies gallery
is plump full of wonderful goodies, so take a peek and leave her some love!
Merci Beaucoup Stephanie!