KCB + La = a super cute new kit!
Are you ready for it Kristin fans? No seriously. are. you. ready? Ok then, here it is!
And what's that? Purple! Yay, can you tell I love purple? :) Needless to say, I'll be offline for the rest of the day as I play with this new beauty ;) So why don't you head on over to the
Sweet Shoppe
and pick it up too?
Here are a few layouts that Kristin's and Lauren Grier's creative teams have done with this beautiful kit:
by ksbella: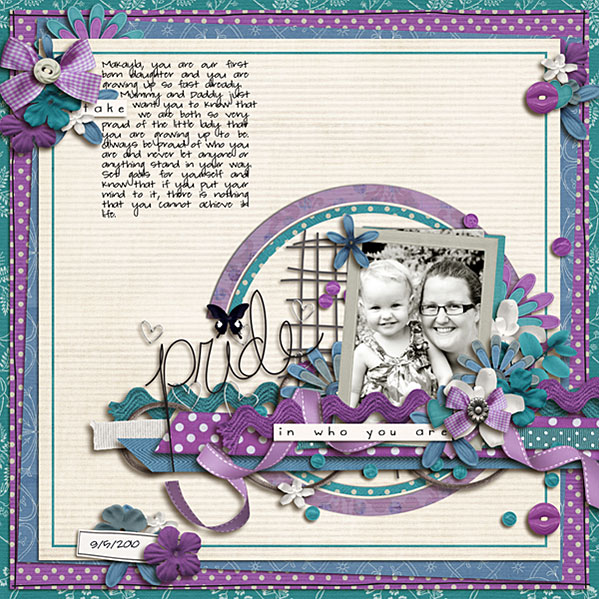 by joelsgirl
by mpatry:
by nesser1981
Have a happy scrappy day KCB and La fans! (I'm off to scrappy-la-la land now, hehehe)