Hello digi fans! Happy longest day of the year for the northern hemisphere! I hope that you get to spend some of that time doing exactly what you love, whether it'd be just spending time with your family or getting some layouts done that you've been wanting to do for a while. :)
I'm Yari and speaking of layouts, today I am bringing you a little chunk of Kristin's awesome gallery at the Sweet Shoppe of some of the most awesome layouts I have found that are NOT made by us members of her creative team or by a babe. So, here it goes... images are linked if you want to leave them some love. :)
First up is My Mr. Fix-it by jessica31876: I love the simplicity of this layout. I tend to put a lot of embellishments on my pages but when I see something like this that focuses on the photo so well and the journaling, I just love it. simply beautiful. The graph background paper is perfect and the man in the picture looks very manly too haha. Great layout!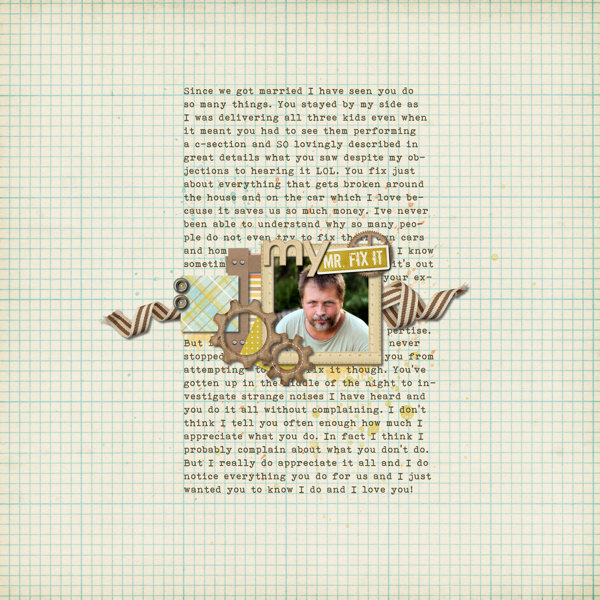 Next up is Italië 2011 by Leontine78: What a fantastic 2-page spread! I love the pop of color from all the flowers and foliage and the photos are all so beautiful and perfect! Great fun and really love it. I have a thing for 2-page layouts that are done so well like this one so thumbs up! The choice of kit (Tropical Hideaway) is a perfect choice also for these wonderful vacation photos. I swear I don't think that kit will ever go out of style, it is so gorgeous!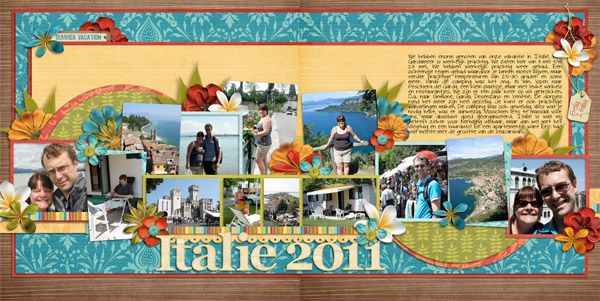 Next is So Sweet by SirScrapalot: Such a cutie! Just look at that main picture! That little grin and those dimples. Really cute picture and I think that the message that he was trying to portray was successfully done since he used a sweets/bakery kit from Kristin (Bake Me a Cake) to show off his little girl's sweetness. Really awesome layout and I love his use of ribbons especially and his use of embellishments.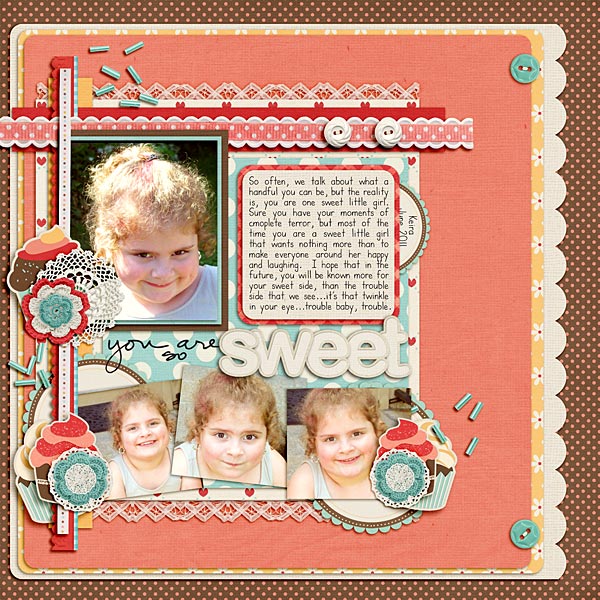 Next up is 10 things by brooke22: Oh oh oh so very darling! You make any layout about you loving being a mom, and you got me. Motherhood is so special to me and I love the feeling that is portrayed, sensed in this layout just by looking at it, the love that she feels for her children. Very inspirational and sweet. I also love the colors that she pulled from the kit (A Bushel and A Peck) and her photos are stunning. Nothing is more beautiful to me than to see a mama with her children. :)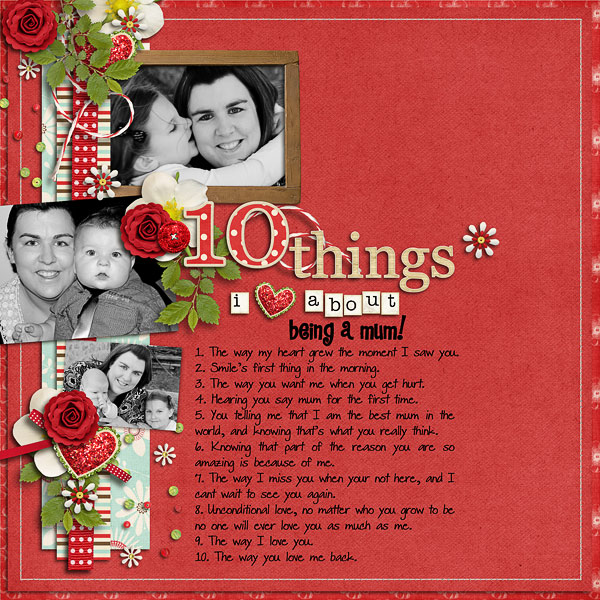 And finally, here's one that just blew my socks right off, Mallory & Reagan by farrijc: OK, can you think of any better kit for these photos than Kristin's Boho Chic kit?! No! Of course not. I look at this layout and I think perfection. I see all of the photos she was able to use on there and just how gorgeous those little girls are, and then how the outfits perfectly match the kit, and then, and then, well you get the point. I just absolutely love it!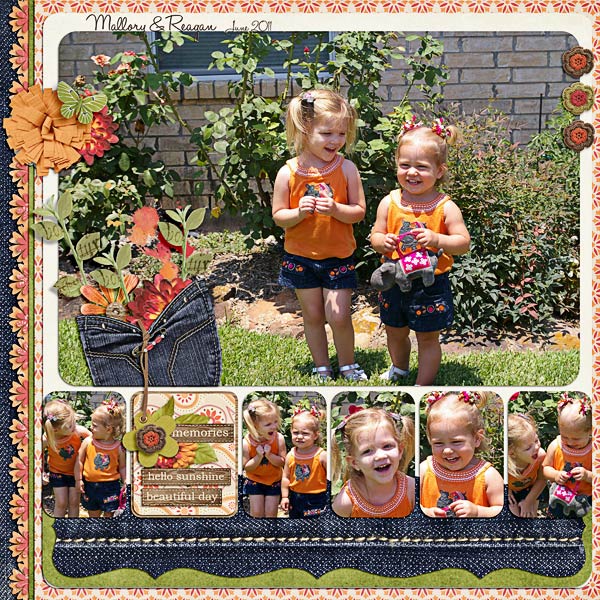 Well there you have it! I hope you enjoyed looking at some of the gorgeousness some of Kristin's customers are able to do with her amazing kits! Because she rocks it every time with her designs, I know that you too will rock your layouts as you use her awesome designs. Keep having fun and keep scrapping! :)