Jennifer is in the spotlight today! I asked Jennifer to give us a brief bio on herself and here is what she said:
My name is Jennifer S. Wilson, but I go by StarXLR8 in most forums. I'm a scientist by day and a wife, mom, writer and memory keeper by night. I live in central Illinois with my husband, 2 step kids and 2 pets. Generally, you can find me organizing something, taking photos of my family (or my food) or snuggled in my special chair with the laptop.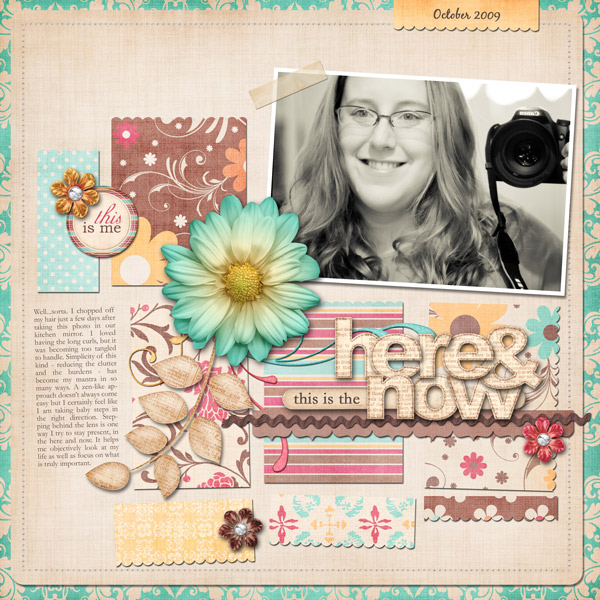 How long have you been digi scrapping? What program you use? and what camera?
I'd never really paper scrapped, but was always fascinated with the end result. I discovered the world of digi early in 2008 and started really getting into in that fall. It was late that year that I began my digital scrapbooking blog Simple Scrapper, which has turned into a small side business. I wanted to share my learning process and fun finds with the entire community, especially beginners.
I use PSE 6 for Mac to scrap. We just recently got a family iMac and I'm thrilled to have a little more real estate for my pages. I received a Wacom Bamboo Craft tablet just this weekend and can't wait to try scrapping with it!
This past summer I upgraded to a digital SLR, a Canon XSi. I'm still learning how to leverage all of the manual features, but I am loving the images. For Christmas and my birthday, I added two new lenses to my toolkit, a super wide angle for dramatic landscape shots and a Sigma 30mm f/1.4 for natural-looking indoor shots.
Must have items on your pages?
I am in love with beautiful patterned papers. I love using paper blocking, strips and piecing as a design element. I also totally dig all the flowers and word art strips KCB includes in her kits!
Your favorite layouts & your favorite kits!
It turns out that my favorite digital look is one that mimics traditional scrapbooks. I love a fairly clean page design with pretty papers, vibrant colors and little clusters here and there.
You & me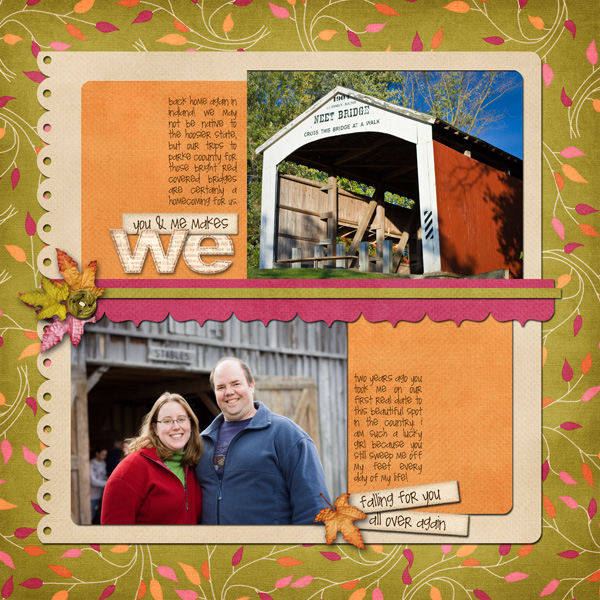 Then & now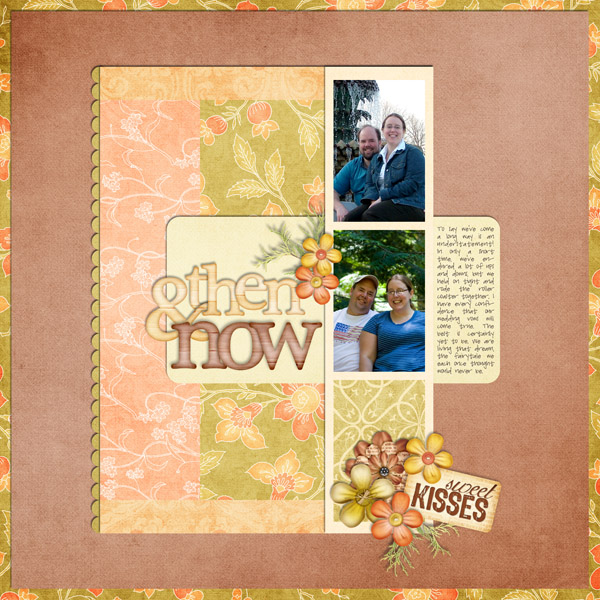 Kiss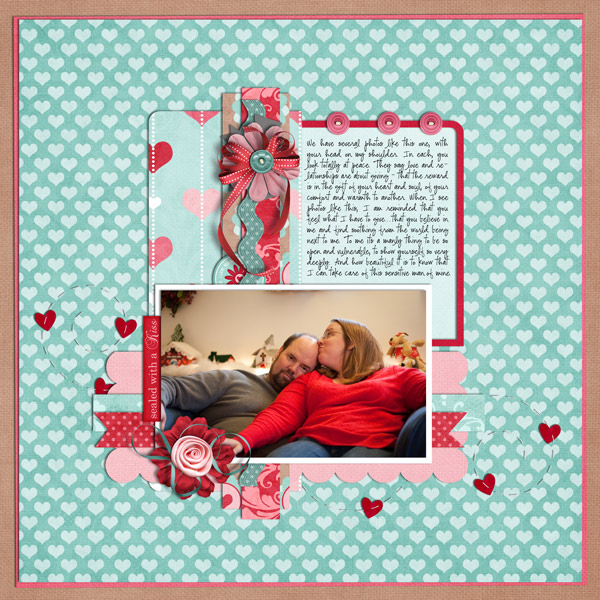 and favorite kits!
All about her
Falling leaves
Cloud 9
What inspires you?
I am inspired by the details, by noticing, capturing and preserving everything you love, with things you love. I love smiles and smirks. I love kits with lots of little word art bits and fasteners. I love hand-drawn script alphas. I love kraft paper. I love perfectly exposed photos straight out of the camera. I love the light in late afternoon on a blue sky day. Happy memory keeping is a gentle harmony of art, simplicity and productivity.
Here is a link to Jennifers
gallery
!